June is 9 Universal Month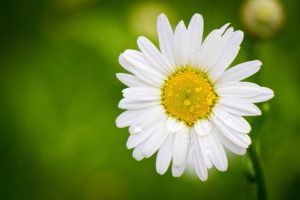 This month is about wrapping up of what has been taking place up to this point this year. We have heard and have had the opportunity to see so many different things take place this year. You will have the opportunity to try many different approaches, by using your creative side you open doors you have just skittered around up until now.
All types of changes taking place but most of them have been to eliminate what I no longer necessary for you. Things do not seem to be in balance, look to how things have been taking place. Start looking around you, see what know longer works, or is necessary or wanted at this time and truly rearrange what is left.
This is a great month to be working on behalf of others; it is a time of ending as well as beginning. Your working in new directions, first to eliminate what is not need and open new pathways to enhance what will soon be taking place. Allow your self to have a positive humanitarian and universal purpose. This is great timing to let go of the old and to put things in proper order. Things that are no longer necessary or working in a positive way, let them go. You need to find out who you are because you're going to have to develop compassion, tolerance or service to others while learning to be in personal. Personal relationships are those of compassion and to help others, not the type that brings in a new relationship or romance into your life. Let go of the old you will be surprised as this can be very rewarding. I hate to say that unfortunately, it will take time, at least a month or two until your really aware of what has taken place. Use this perfect time to be involved with the creative or artistic world. Make to make plans to go to the theater, museum, or anything having to do with the arts. Not just as the viewer, but get your fingers into it as well. Test your artistic side; you can be surprised at how well your creative juices may work.
LEARN ANCESTRAL TRAITS BY LOOKING AT YOUR NUMBERS
Today there is great interest into our Ancestral side. Lets take a look into our last name numbers. This is how we start, looking to traits we have with our ancestors, usually through the spiritual path, this come to us through the last name. We see much of who they were and what we have acquired and learned from them. Be aware of the fact this is usually how we present ourselves to others.
You may want to get a reading about your family name and see how much you are or are not like your ancestors.
What you should know when you're on the move:
Getting it right with astrocartography and a little heart-to-heart.
Going on vacation? Planning to relocate? Before you make a financial commitment on travel or moving, it's a smart idea to take a look at the destination influences around your choices. After all, your vacation time is limited, and moving is too expensive to end up in the wrong place. I want you to enjoy your time off. And I want you to have a successful life.
So what can you do? Take advantage of the information available to you for relocation, even if it is for that brief vacation or for a new start in life, the benefits from having your astrocartography or relocation map is essential in helping you find the right places to make this the right adventure.
You may already know something about astrocartography maps. These maps can show you a more enjoyable or prosperous place to live or play. You may find that you would miss out on many great opportunities if you never used one of these maps.
But there is more to using the locational knowledge that these line maps give, and without interpretation, a relocation chart on its own might not give the complete picture.
It is always smart to step back and take a look at the big picture before you make drastic changes to your life and your bank account.
Part of what I do as a numerologist and life coach is to use all the tools in the box together – relocation, natal, progressed and directed charts along with numerology and astrology to paint the complete picture.
Before we look at locations under a Jupiter or Venus line that look like the perfect places to head for, it is important to consider what's going on in your life right now and how it relates to your history or preferences. Don't forget, locations may change, but we don't change.
We take ourselves where ever we go, and while we may be looking for a change, the baggage we drag with us is exactly what we're going to unpack when we reach our destination.
Our personality as well as life experiences will be emphasized differently in different locations, as we know well from our past experiences.
For example, an expensive walking tour of Ireland may sound romantic and exciting, but if you're not a hiker at heart and your travel companion is, that romantic adventure is going to end up a hellish nightmare for both of you.
Or if you are a big-city kind of guy or gal who likes lots of choices in entertainment and dining, moving to a small town in Montana might appeal to your romantic nature for a few weeks, but a steady diet of the same-o-same-o will soon have you gagging. And don't fool yourself, you really won't be happy making less money, no matter how great the view!
HOUSE NUMBERS
What the house or apartment you live in expects from you
Did you ever get the feeling you were living in the wrong place? Do you feel safe and secure or just uncomfortable and frustrated? You can discover your connection with the house or apartment you live in through numerology.
Add together the numbers in your address, and reduce them down to one number. For example 9208 Maple = (9+2+0+8 = 19 9+1= 10 1+0=1)
House numbers that reduce to:
One – This may be for those who are independent are creative and original. Like to run their own affairs and work well as a head of a committee. Tend to be proud. If these traits haven't yet come to the surface this is a great place to fulfill these need.
Two – The house would attract quiet people or those that do well in the diplomatic and tactful way of dealing with others. A person who would be dictatorial would not be comfortable in this house. Good place for partnership both business or family.
Three – Happiness and creative side of the issues that take first place. Good place to entertain as it is a good house for creative talent that will certainly take over and your talents can certainly thrive here.
Four – This house is a place that will create a lot of practical energy. Looking for the basics and an honest approach to life and how to handle affairs in a confident manner. Excellent managers and usually are well respected individuals.
Five – This Is a great number for people of all types, great changes take place here. Not a place where one becomes bored. This is not for the domestic norm, more for the over the top and done in bits and pieces. A place of action.
Six – Living in a six house is a good family connection. Much responsibility coming along with the domestic issues. Living in a way to make things comfortable and the need to have that perfect balance for the family members. Tends to be very artistic about the home surroundings.
Seven – A house for peace and quiet of residents, quietude is important as will be living in harmony. Tend to be good thinkers but also always looking at educational ways to enhances the members that live here.
Eight – Good judgment and very efficient in how they do things. Occupations are those that help the owner live a more showy existence. Many times it cost a lot more then expected to live in these homes.
Nine – Homes that reduce to the number nine are great for those who are here to help humanity. They attract an open house type of atmosphere. Great place for the lover of the arts and those who want to give and attract to the universe.
---
Supernatural Girlz Radio
Call in number is 563-999-3539
April 3rd: The Legend of Valiant Thor and More Extraterrestrial Mysteries Revealed with expert Frank Chille
April 10th: The Green Stone – True Story of an Historical English Haunting with author Graham Phillips
April 17th: Kundalini Rising – How to awaken the most powerful energy in the word with author Mary Shutan
April 24th: Energy Magic – Living the Life you Want in Magickal Grace with expert Eric Rasbold
Follow us for More!
Facebook: www.facebook.com/supernaturalgirlz
Twitter: @SupernaturalGlz
Blogtalkradio.com/SupernaturalGirlz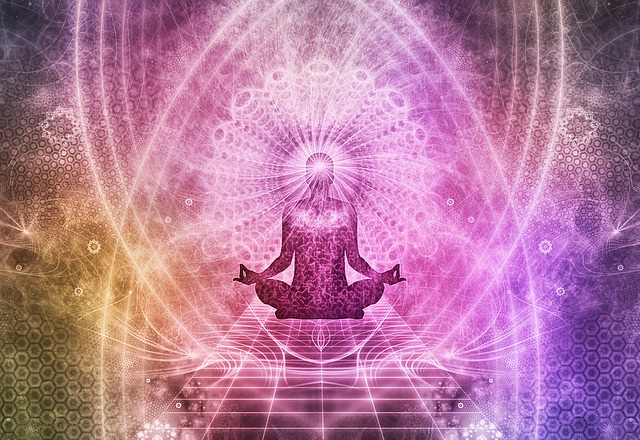 Each soul is a unique expression of the Divine
Are you missing the connection that allows this expression?
Are you facing issues that do not resolve?
Are you reaching for goals that don't come to pass?
Soul Realignment, the powerful, transformational work of Andrrea Hess, provides a solution.
I am a certified Soul Realignment Practitioner
Please message me on Facebook, email or call for an appointment
www.facebook.com/divinealigns
413-358-3185
*Coming Soon*
Divine Align Products
Be sure to FOLLOW on Facebook for updates