April 2019 is a 7 Universal Month 3 Universal Year  
2019 is a 3 Universal Year; Creativity, communications and socializing are what this year is about.  Don't allow scattered energy to get in your way and create issues that allow gossip to rear it's ugly head.  Being social can also cause us to do some overspending.  The pretty things in life will pop up and entice us to spend, the fluff stuff won't last and you will regret making some of those expense as early as next month, but certainly as the year progresses. There is a luck factor that goes with this year so used wisely.
7 Universal Month; You will find that your physical energy can be low at this time, but your energy for learning can be exceptionally high.  You could even find that your excited about what you can learn and discover, especially as you will find you will prefer a more quiet existence.  You could find that this is somewhat of a double whammy, you can have a spiritual journey on going now as well.  There can be much to learn and the mind can be going full speed, which can create some scattered energies taking place.  This is a good time to discover or explore the self, take advantage of it.
Surprising as this maybe, this is a great time for you to get to know yourself in a more intimate way.  Work slower and you will get to know the ends and out of things, don't jump from or into new things.  Think of this month being more about the spiritual side, but we also have thoughts or issues dealing with legal as a possibility as well.
Think of this month as a time of refection and follow your inner guidance.
Are you aware how important it is to have Balance in your life 
When our life is without balance accidents seem to come into play, we may fall or stumble and create an injury.  None of us have escaped these accidents in life, some accidents may be emotional as well as physical pain.  Sometimes the body produces illness or major health issues when we allow the balance to be directed in a negative way.  If it is emotional that are out of balance we will have depression taking over.  It is important that you maintain a good balance for your health and wellbeing.
When we look at our personal years issues, and what is occurring on our personal page for this personal month than we can see how to create the balance that we need to work from.
When we are out of balance life seems to be more down and not working as you would like or need.  When we try and balance things we use the scales of equal on each side to give us a true balance.  The Yin and Yang if you will.  Energies that are out of balance keep our emotions and health out of balance.  We need to learn how to get to the middle of the road so to speak and keep things as harmonious as possible.   Sometimes we find we go overboard in the wrong direction and have to take corrective measures to return to a true balance.  The need to look at the sweetness and the tartness in life, and it is important as without one you do not understand the other.  Do not allow the self to stay with the sorrows of life and or its pain as that will not allow the sweetness in your life to come forth.
Take time to look for a peaceful place to rest and think through what has happened in your life or what is taking place that you wish to enhance what you have.  Remember when life if out of balance it will always be important for you to allow peace and love into your space.
Look at what your personal year is and see if this is an issue or time when you need to be more aware of what is happening around you.  If it is a time when you are full of life and excited about what is taking place then make the most of this period and go forward with high hopes and expectations.  Remember that our energies are constantly shifting.
It is important accepted and learned from our emotions and thoughts for this helps us creation a better understanding of who we are and what we need to stay balanced. Process and observe your feelings, thoughts and responses will help you move into balance.
"Whenever God Closes One Door He Always Opens Another, Even Though
Sometimes It's Hell in the Hallway"
unknown
Affirmations and how they work
I have been asked about Affirmations and how they work, I guess the easiest way to look at them for me is to know that they will allow you to gain control of your life.  Not through the forced effort of doing something by the book or not allowing the self to feel in control of your own space, but by simply adjusting your attitude about your life.  Start with the routine you choose to do daily and rethink which issues have merit to make the day better or are they just that after so long a period of time, the thing we do.  If you look at how to empower you self on a day by day bases you can see the seed planted for the new you, the new life you wish to live.  Empowering yourself to believe, to create and allow the happiness you want in your life to slide into place.  We many times fight the very thing that we want or need the most.
You can affirm everyday what you would like to see in your life, how you wish to allow it to take place and how your willing to step into the light of the YOU you want to be.  Speak to yourself of the things you want to see take place in your life, be it the new job, the new house, the idea need to be place in our minds so we are more in tuned to what it is we are working towards.  I guess you could call it a way of mind control so we can control the life we want.
Affirmations are a very powerful and enlightening way of making room for the positive to take over.  What we are looking for is the use of the positive affirmations to take over and get us to eliminate the negative thoughts that hold us back.
Each day think of one thing you would like to see take place; use the affirmation to help achieve that goal.  If you keep telling yourself how much better you are and what you are doing is gaining control of your life you will be more inclined to be ready for the successes you want.
Allow yourself the time to be in a quiet space and allow the body and mind to rest, during this period repeat your affirmations and allow the mind to rebuild on a positive plane, negate the negative you no longer need want or except.  It puts us in a position to also be aware of those around us and to not so quick to allow others to think the world revolves around us but a space shared by all.  Love, Light and forgiveness can make any affirmation a winning one.
Watch your thoughts;
They become words.
Watch your words;
They become actions.
Watch your habits;
They become character.
Watch your character;
It becomes your destiny.
Lao Tzu
APRIL EVENTS
I will be doing "Tucson Blend Morning" this Wednesday April 3rd 11:00-12:00  KGUN 9 with Heather Rowe and Alex Steiniger, hope you can join us.
On April 14th I will be doing the Mystic Messengers Fair at the Doubletree Hotel by Hilton on Alvernon Way.  9 am – 4 pm
---
Supernatural Girlz Radio
Call in number is 563-999-3539
April 3rd: The Legend of Valiant Thor and More Extraterrestrial Mysteries Revealed with expert Frank Chille
April 10th: The Green Stone – True Story of an Historical English Haunting with author Graham Phillips
April 17th: Kundalini Rising – How to awaken the most powerful energy in the word with author Mary Shutan
April 24th: Energy Magic – Living the Life you Want in Magickal Grace with expert Eric Rasbold
Follow us for More!
Facebook: www.facebook.com/supernaturalgirlz
Twitter: @SupernaturalGlz
Blogtalkradio.com/SupernaturalGirlz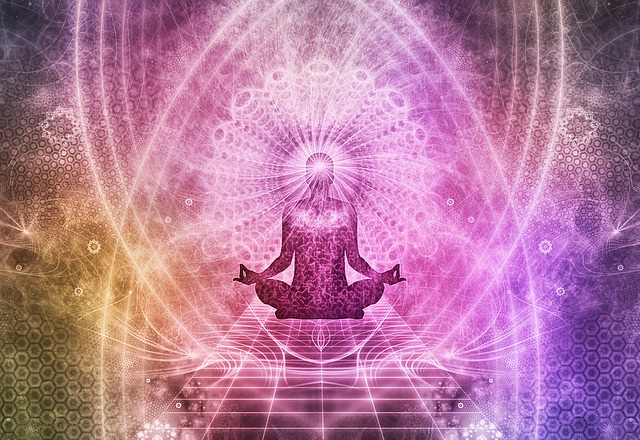 Each soul is a unique expression of the Divine
Are you missing the connection that allows this expression?
Are you facing issues that do not resolve?
Are you reaching for goals that don't come to pass?
Soul Realignment, the powerful, transformational work of Andrrea Hess, provides a solution.
I am a certified Soul Realignment Practitioner
Please message me on Facebook, email or call for an appointment
www.facebook.com/divinealigns
413-358-3185
*Coming Soon*
Divine Align Products
Be sure to FOLLOW on Facebook for updates