April is an 8 Universal Month
Let's start out by saying it's a month that deals with "Show me the Money". Take a look at how much you have, what you need and where does it need to go. This is a time to recoup from past or negative investments, or to find a new way of adding to the $ accounts. There is a need to be practical of course but it is also a time where money and or investments can be made.
Taking charge of what you have and how you want to proceed for the month will depict how well you can do. Remember this is a time when you can take charge and be the leader. Leading by example is where the key to success is, that's to have others follow you or I should say your example. Do remember that the numbers 8 and 4 are karmic, 8 deal's with the finances and 4 deals with the work. You will find that both are necessary to make it in this world.
It is important to take a good look into how to succeed in pursuing your finances. It can be by employing your intelligence, self-introspection and or careful understanding of what are the best concepts to use. Learn and live in whatever environment you can to help you find yourself on the journey to making it. It starts with good old fashioned hard work, and you can add like physical labor, learning about and how too for investments.
Your name is no accident
Numerology is based on the mathematics of the universe and is a science that is over 4000 years.
With knowledge of your personal numbers you can take control of your destiny, love, money, career, happiness.
Experience the peace of knowing the right path to travel in your life.
Learn who you really are and your real purpose.
Identify your strengths and weaknesses.
Overcome difficulties and obstacles
Master your emotions instead of being a slave to them.
Have more success and joy in your life than you ever thought possible.
Your name reveals many facets of your personality, hidden talents, new abilities, as well as future opportunities.
Learning your personal numbers helps you embark on the most exciting journey of your life.
Learning to Communicate with Your Angels PK
Learning to communicate with your Angels is to understand first how you receive this information. Discover how to invite this information to you. Look at how your chakra's enter play with your Angels. Help your Angels create a balance within you on your spiritual journey to create a safe heaven to learn and to enjoy the gifts your Angels have to offer you.
Know that we have spiritual messengers that are always around and are so willing to communicate with us. There may signs that your Guardian Angels may be trying to get your attention, stay open to all and any of the possibilities. Have you ever had that gut feeling that you have someone around you? Or perhaps you feel you need to tell someone something, but not sure why. Could it be that your Angels or guides are trying to get in touch with you?
We never know what we will be subjected to that is part of the lesson of knowing that there are those around us who want to help us. Have you seen your pets acting out in very strange ways that could be they detect the presence of someone from the other side trying to get your attention. How about smells or strange odors could be something you relate to someone of the past. The odor of tobacco that a loved one use to smoke, that favorite dessert that you loved as a child, all or any of them bring back memories to our senses of the past.
Think of things that have happened, like feathers that just floated by in areas where there may be no birds. A penny, or a coin found. I call them Angel kisses. You wake up sometimes with gut feelings coming from your dreams. These are all ways that we are getting information. It's a possibility that this is how others from the other side are able to be in touch with us. Those that have passed may be trying to get are attention. It is possible that they are trying to get in touch with us through gentle nudges. It could even be that those on the other side are trying to assist us into making better decisions for us or those we care about.
There is nothing wrong with asking assistance for what we feel is needed or important to us. When possible we know that God will assist us, nothing is beyond his reach. Allow his Angels to assist us.
A PRAYER FOR THE MIDDLE AGED
Lord, thou knowest better than I know myself that I'm growing older and will one day be old. Keep me from the fatal habit of thinking I must say something on every subject and on every occasion. Release me from craving to straighten out everybody's affairs. Make me thoughtful but not moody, helpful but not bossy. With my vast store of wisdom it seems a pity not to use it all, but thou knowest, Lord that I want a few friends at the end.
I dare not ask for improved memory, but for a growing humility and less cocksureness when my memory seems to clash with the memory of others. Teach me the glorious lesson that occasionally I may be mistaken.
Keep me reasonably sweet; I do not wish to be a saint—some of them are so hard to live with—but a sour old person is one of the crowning works of the devil. Give me the ability to see good things in unexpected places and talents in unexpected people, and give me the grace to tell them so. Amen.
-Author unknown
Color Vibrations from the Atmosphere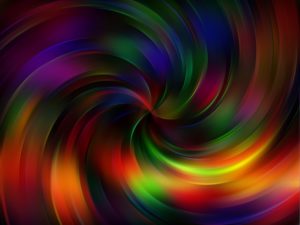 SUNDAY: PEACH…..ORANGE…..APRICOT
MONDAY: GREEN…..ALL SHADES…..TEALS
TUESDAY: RED…..HOT PINKS…..WATERMELON
WEDNESDAY: LAVENER…..PURPLE
THURSDAY: LIGHT BLUES
FRIDAY: YELLOW…..GOLD
SATURDAY: DEEP BLUES…..NAVY…..ROYAL
HIGH ENERGY DAYS: RED………HOT ORANGE
NETURAL COLORS: BROWNS, BLACK, WHITE, BEIGE
---
Supernatural Girlz Radio
Call in number is 563-999-3539
Follow us for More!
Facebook: www.facebook.com/supernaturalgirlz
Twitter: @SupernaturalGlz
Blogtalkradio.com/SupernaturalGirlz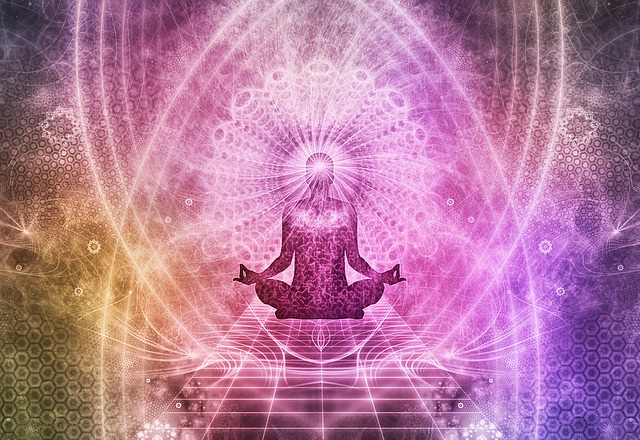 Each soul is a unique expression of the Divine
Are you missing the connection that allows this expression?
Are you facing issues that do not resolve?
Are you reaching for goals that don't come to pass?
Soul Realignment, the powerful, transformational work of Andrrea Hess, provides a solution.
I am a certified Soul Realignment Practitioner
Please message me on Facebook, email or call for an appointment
www.facebook.com/divinealigns
413-358-3185
*Coming Soon*
Divine Align Products
Be sure to FOLLOW on Facebook for updates