December 2018 is a 5 Universal Month 
December is a Universal 5 Month – this month you will be drawn to a need for personal freedom and wanting to go forward at warp speed. This can be a bit of a spin as we are dealing with Mercury retrograde until the 16th.  You will tend to drive faster and it doesn't matter what your doing it will all be done in haste.  You will find that things are all about the quick fix and looking into opportunities of all sorts. 
There is a luck factor that goes with this month so do take advantage of this.  The neat part is we aren't sure where it's coming from so we need to be alert to all the changes going on around us.  Looking  at quick fixes and opportunities to make changes that in the end make for better opportunities and possibilities.
Take time to spend with friends, as it is great for meeting and greeting others we care about.  Do allow your self to sit and exchange conversation as well as food and beverages.  Best not to eat on the run enjoy your time with those your care but don't try eating on the run, nothing eaten on the run goes well, except add a few pounds or up set the digestions.
Adventures using your creative side to explore a variety of things be it for work or for pleasure will make you feel up beat.  You can't help but be curious about what's taken place, and don't allow an overload or a short cut to ruin your good times.  
Give Something Special This Holiday 

– 

Make Your Holiday Gifts As Unique as You Are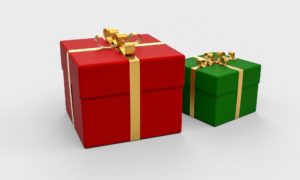 If someone you know is wondering what the future has in store, a Numerology Reading is the perfect fit.  Relationships, Business, Event Timing, Romance.
Gift Certificates are available for 30 and 60 minutes sessions.  Gift certificates can be mailed directly to you or to your friend, family member, or business associate.
For mail deliver, please order NLT December 15th.
Orders received after that date will be delivered by email.
All client reading are by phone to ensure privacy and confidentiality
November Special Offer – 
60 minute reading $150.00, Special is $125.00 if ordered by December 15th
30 minute reading  $80.00, Special is $60.00 if ordered by December 15th
What is required of a reading?  The person receiving your Gift will be asked for his or her name and date of birth.  It's as simple as that. Private. Discreet. Personal.
To order your gift certificates, please call 520-403-4270
Gifts by the Numbers
If your find your on overload and having to do last minute Christmas shopping you may find using the numbers a persons personal year as a pretty good way to shop.  Using their personal year numbers makes it a lot easier deciding who would enjoy what for this year. 
To find out what their personal year is, is very simple, add their month and day of birth together,  reduce to a single digit and add 3 for the coming year and you have their special number.
Example;  May 7 birthday, May is a 5 month add to that the 7 day. 5 + 7 = 12 reduce to single digit 1+2 = 3 and you would add 3 for the coming year 2019.  So that personal would be a 6 number for gift choosing. 
This is a quick way to match your gift with your birth numbers – very simple.  You can also just use the day of birth and that will help assist you in making the best choice.
Numbers 1 thru 9 are simple to use, if your birth day is a 1, 10, 19, 28 they all represent the number 1, reduce all numbers of the birth day to a single number.
The number 1 would like gifts that are different things that are about them, special plays, unique foods.  Things that make them feel special. 
The number 2 would like gifts that are personal, more about the softer side of life.  Togetherness, showing love and care.  TLC items.  A bottle of wine or a special dinner for two.
The number 3 would like gifts that give them the opportunity to be more involved with others, more social and creative.  That special perfume they like.
The number 4 would like gifts that are practical, that make their lives easier, work savers if you will. 
The number 5 would like gifts that are different and give them opportunity to test new things and escape when they can.  Love of change and or a quick trip.
The number 6 would like gifts that are more family organized, or a quick trip toa spa.  Things that make them feel cozy in their surroundings.
The number 7 would like gifts that  possibly more spititual and diffinately educational, Things that will teach or they can use to teach make them happy.  Spending time around water or sharing thoughts and ideas. A gift certificate works great for them.
The number 8 would like gifts that tend tobe different as well as expensive, adore things that are unusual.  They like things that show you cared to send the very best, size doesn't matter just show them yu cared enough to spend the money. 
The number 9 would like gifts that show others you care, love anythiing to do with the theater or the arts.  Love it even more when things are given to others.
For those of you who will be doing that last minute Christmas shopping you may find using the numbers a pretty good way to shop.  Using the numbers makes it a lot easier deciding who needs or gets what this year. 
---
Join Us For Compelling Interviews with 
Supernatural Guests From This World…..and Others
 Supernatural Girls Wednesday's Evenings
7:30-9:30 PM EDT
Check your local time.
Join us in the Chat room:  www.irnchat.com
---
Trusting your Intuition:
When you hear that little voice inside telling you what or what not to do, that is your intuition speaking to you. It can be a quick thought or something that makes you feel that strong pull. Many times we ignore it and in doing so miss the good stuff. Our intuitive side is very important and does show us a direction. We many times are wise enough to trust our feelings. Learn to develop your intuitive side, practice working with it. We are all born with ideas or tips if you will of what and how to do things, we just lack the guts at times to follow them.
Lets take a look at how to take advantage of that gut feeling, that intuitive side. I tell my clients keep a list of when you get these feelings and if you did or did not follow that "feeling".   List the thoughts you get and follow the feelings you have over your emotions. Sometimes you get that overwhelming answer or negative or positive, other times you get that fear feeling of making a mistake. Remember with a mistake at least you took a chance on what you were feeling. You will learn how to relate to those feelings and see what does and does not work.
You need to use your imagination. Let the goals you have tap into your intuitive side and what your plans are or what your future plans are to be. Look at how you do use your imaginative side, do you like using your intuitive tools.   You can make some very good steps for your future by also using that imagination to create the life you want to have and what you would like to add to it. Minor things can lead to great expectations and help your dreams come true. If you think it, you can make it happen.