December Universal 3 month 2016
December is a Universal 3 month; Being creative and a good communicator are top of this months list. This month is about the creation of all types, to include the creating of a new life. Energy can be scattered and going into too many directions if your not paying attention. If you work on the negative side you may find that you're going to tend to be moody and have feelings of insecurity or inadequacy. You will certainly want to deal with some form of artistic expression in all that you do during this month, but also will have great idea's for shopping of all forms, especially gifts. This month brings sociability and enthusiasm to it best. You can find that handling a dramatic situation cleverly and with understanding will open doors to what's coming next. Enjoy and be entertaining.
Give Something Special This Holiday – Make Your Holiday Gifts As Unique as You Are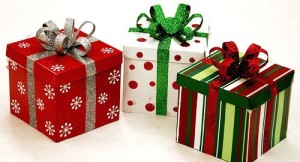 If someone you know is wondering what the future has in store, a Numerology Reading is the perfect fit.  Relationships, Business, Event Timing, Romance.
Gift Certificates are available for 30 and 60 minutes sessions.  Gift certificates can be mailed directly to you or to your friend, family member, or business associate.
     For mail deliver, please order NLT December 15th.
     Orders received after that date will be delivered by email.
     All client reading are by phone to ensure privacy and confidentiality
November Special Offer – 
60 minute reading $150.00, Special is $125.00 if ordered by Dec 15th
30 minute reading  $80.00, Special is $60.00 if ordered by Dec 15th
   What is required of a reading?  The person receiving your Gift will be asked for his or her name and date of birth.  It's as simple as that. Private. Discreet. Personal.
To order your gift certificates, please call 520-403-4270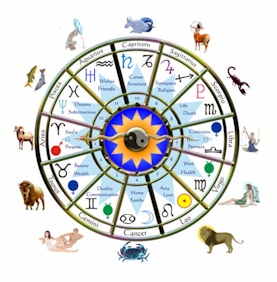 NUMEROLOGY
   101 
Your Personal Year and Ruling Planet
For those  interested in Astrology and Numerology I want to give you an extra bit of information about your personal year.
You can acquire additional information by looking at your personal year along with the planet that rules what personal year your in.
(How to calculate your personal year)
The 1 personal year is ruled by the SUN – your individuality, what others see.
One – Fresh starts and new beginnings, about the self, business success, not emotional success, being a leader.
Color – Red
The 2 personal year is ruled by the MOON – emotions, instinct, the personality, reaction without thinking.  What you see.
Two – Partnerships, peacemaker, sensitive, team player, emotional, form important relationships.
If its an 11/2 personal year its ruled by PLUTO – much power, difficult to understand. Signifies rebirth, transformation.
Color – Orange
The 3 personal year is ruled by JUPITER – good luck success in generosity expansiveness and abundance.
Three – Good communication skills, interested in art or music, creative, dreamer.  Optimistic and or pessimistic.
Color – Yellow
The 4 personal year is ruled by the SUN – your individuality, what others see.
Four – Detailed, interested in work and how to handle things by the book.  Obedient, frugal, finances.
But a 22/4 personal year is ruled by URANUS – change and originality, sudden events and opportunities creates in sciences.
Color – Green
The 5 personal year is ruled by MERCURY – planet of is associated with communication and intellect and short trip travel.
Five –  Year of major changes, good to bad, bad to good.  Free spirit, usually with people who are younger or act younger.  Personal freedom.  Short distance travel.
Color – Tan
The 6 personal year is ruled by VENUS – love and pleasure, the ability to express affection.
Six – Family is important, home, decorating and working on behalf others.  Likes things done perfect.  Relationship and care for friends, family.  Be willing to compromise.
Color – Blue
The 7 personal year is both the MOON and NEPTUNE – emotions, instinct, the personality, reaction without thinking.  What you see.  Neptune is the mystery and the illusion, the imagination.
Seven – Perfect year for teaching, learning and working on the spiritual side of life.  Things to do with the law may come up, contracts etc.  Faith.  Craves silence.
Color – Purple
The 8 personal year is ruled by SATURN – responsibility, strength of character, ethics of hard work.
Eight – Leading is the name of the game.  Financial year, making money or leading.  Learn to delegate, prestige and reputation.  Good business sense.
Color – Grey
The 9 personal year is ruled by MARS – physical energy and governs the sex drive the forceful side and relationships the sensual side.
Nine – Finish, assistance to others.  Emotional year. Wrapping up what has happened over the past 8 years.  What we do and can do for others being impersonal.  Long distance travel
Color – Gold101
Watch the latest segment of The Morning Blend on U-Tube:
NUMEROLOGY CLASSES
Are you interested in knowing – WHO ARE YOU? Who are you supposed to be?
Discover your life's purpose by Learning Numerology.
Whether you realize it or not, your life has revolved around numbers since the day you were born.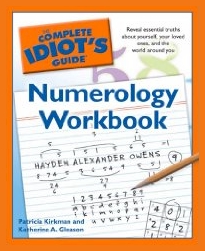 Virtually every aspect of who you are, and what you do, can be represented by a number – weight, age, address, bank account, license plate and social security number.
What does your name say about you?
Your numerology chart is unique to you and you alone. The numbers in your name, combined with the numbers of your birth date, describe the talents, abilities, and basic characteristics that define who you are.
Why is this important? Numerology can prove invaluable when making important life-altering decisions. Think of your numerological chart as a road map that helps you stay on track and avoid
the unexpected pitfalls and potholes along the way.
If your interested in "Learning Numerology"; Send me your name and phone number and I will let you know when the next classes will be starting. 

Beginners Class –  will be the basic introduction to the intuitive science of Numerology.
You will learn how to calculate the number value of your name and discover what it says about your basic nature.
You will also learn how to use your birthdate to discover the triumphs and challenges you face based on your personal year.