FEBRUARY IS A UNIVERSAL FIVE MONTH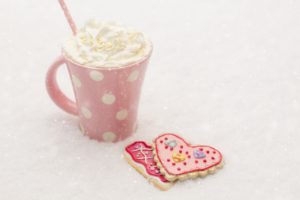 How good is this month going to be, five is all about taking a gamble on things, five has a luck factor to it and it is the month we deal with Valentines Day. I guess we can honestly say that it is truly a gamble when we speak about love. It doesn't matter how good we are at making decisions or thinking things through when it comes to the emotional side we are prone to look at what we want, not what works well, or what we need.
The five universal month is all about change, good to bad or bad to good, but change none the less. It gives us opportunity to create a new idea of what we like and what we are willing to work with. The core issues of the five are to slow the self down where we can. Five is about speed, doing things in a hurry, take a risk, testing the waters where drink, sex, drugs and alcohol are concerned. It doesn't have to be illegal issues we are speaking of either, just too much of it with out the thought of responsibilities to follow.
Each of us will be dealing with our own personal years issues and our monthly issues as well as what is taking place in the universe. This does create a balancing act for us that is for sure. How we choose to do this can be quite creative or helter skelter the choice is ours, as are the end results.
If your personal year or the universal year in your chart has a karmic effect, then there will be more difficulty taking care of things, but if all is positive then you will have a great year in store.
The universal year for 2010 is a three, social, scattered, creative, gossipy all of these issues thrown together in this grab bag of life. There is a luck factor going along with the universal year all year long, so for the most part try not to over spend. I think the words are socializing and partying added to what we need to do for ourselves.
Always remember the three universal year will be with us until December 31, 2010, the Universal Months are only for that period of time. So nothings stays negative for ever or super great, we need both sides to find our balance in life and to see how when we can appreciate the vinegar and honey of life we have a much better balance.
February 14th Is Coming 

Whether You Like It Or Not
Valentines Day – you either look forward to it or you avoid it like the plague. And in 2010, what a great time we have coming for us.
Valentines Day is all about love, romance and expectations. As kids we measured how much we were loved by the candy, flowers, and gifts we received from our parents. As adults we measure our self-worth and attractiveness by the gifts we receive from others. Those heart shaped boxes are not just filled with candy, they are filled with hopes and dreams.
February is a universal five month and it's all about change. The important thing to remember about changes in a five month is that it is about feeling free, wanting to be free and looking for personal freedom. This is really true if you are in a five personal month as well. What a way to go!
More than any other day of the year, February 14th is the one day when we think about LOVE – being loved, being in love, feeling unloved, wanting a new love and running from love. Love is never perfect, and many times we want what we can't have, or we don't want what we've been offered. We all can't love the one who loves us, but as we are reminded, "if you can't be with the one you love, love the one your with".
In February your sensual side will flare, like a moth to the flame – tempting, teasing, and testing the sexual waters. It is also a time when you will find yourself wanting to party more, take risks, and reach for the wind.
Valentines Day
There are many opinions as to how Valentine's Day first started. St. Valentine, a Roman who was martyred for refusing to give up Christianity. He died on February 14, 269 A.D., legend also says that St. Valentine left a farewell note for the jailer's daughter, who had become his friend, and signed it "From Your Valentine". Other aspects of the story say that Saint Valentine served as a priest at the temple during the reign of Emperor Claudius, he had Valentine jailed for defying him. In 496 A.D. Pope Gelasius set aside February 14 to honour St. Valentine.
Gradually, February 14 became the date for exchanging love messages and St. Valentine became the patron saint of lovers. The date was marked by sending poems and simple gifts such as flowers. There was often a social gathering or a ball. The first commercial valentine cards were introduced in the 1800's.
What a great time we have coming to us, February is a universal five month all about change. The important thing about changes in a five month is that it is about feeling free, wanting to be free and looking for personal freedom. This is really true if your in a five personal month as well. What a way to go.
This is the month that on the 14th we think of love, being loved, being in love and the flip side of feeling unloved, wanting love and running from love. After all we all can't love the one who loves us, but there is the line in a song that says "if you can't be with the one you love, love the one your with".
This month our sensual side will certainly have a light beaming on us, that look if you will is like bring the moth to the flame. Yep, every where you look it will be about the emotions, playing, testing the sexual what ever. Do remember this is also a time we want to party, take risks, speed, and reach for the wind.
Valentines Day is all about love and romance but it is also a day when as kids we showed how we felt about others by sending a valentine form a secret admirer.
Every February, candy, flowers, and gifts are exchanged between loved ones, all in the name of St. Valentine.
Lets look into Relationships

Valentines Day coming up soon, and expectations are running high. She will want to be wooed and he wants to make her happy but he wants to be wooed as well. No one seem to be sure how to go about it, but the cold fact is that we all want someone to love and love us in return. If we think we have met that "perfect person" it ay not be want we think or go they way we envision it.
If you have just ended a relationship it's even harder to start a new one. It does give you opportunity to look at what went wrong in the past and use those lessons as a way of learning from are mistakes.
The personal year your in can give you indications of what can happen to get things started or when to put things on hold until the indications show you it's tine to start that new relationship. To find your personal year remember to add your month and day of birth together and reduce to a single digit. Add that number to the universal year, 2019 is a 3. This will tell you what your personal year is.
A one likes to be in charge and needs to be the leader. They can set examples that can make the relationship work.
A two ia sensitive and looks for ways to please their partner, especially when they don't allow that emotional side to make them insensitive.
A three has great ideas to make the relationship one of excitement and fun.
A four tends to be more by the book in the relationship but will work very hard to make it special, although not overly romantic, it works.
A five is the lover, the romantic who loves to care for and express the sensual side of caring to the one they love.
A six looks for that perfect relationship and puts a lot of effort into making the relationship one that is not only special but has the opportunities for perfection as it grows.
A seven wants things to perfect for their partner but wants all preparations to be about what they consider perfect, it will be if they quite trying to over think the issues.
An eight likes to control and they feel they may know whats best, once they back up the relationship can be one that is stimulating as it grows.
A nine is dramatic in how it shows it's romantic side, the relationship becomes the most important way of displaying their passionate side.
Enjoy your time as you learn to live and love with each other, this can be the best of times. Choose your favorite beverage and special music, then just relax and enjoy each other.
---
Supernatural Girlz Radio
Call in number is 563-999-3539
Wednesday, January 30th, 2019
7:30 – 9:00 PM Eastern; 4:30 -6:00 PM Pacific; 5:30 – 7:00 PM Arizona
Crossroads of Conjure ~ Granny Magic, Hoodoo, & Curanderismo with Katrina Rasbold
The Crossroads – a place of magic and superstition.
Katrina Rasbold, Ph.D., a professional Bruja and Conjure woman takes Supernatural Girlz on a journey of exploration through the past, through power and interconnected magic.
Hoodoo, Granny Magic, Brujeria & Curanderismo all come alive with the stories told by our guest.
When you find yourself at the Crossroads, you need to know what to do. Tune in to find out!
Katrina is the author of over 30 books and teaches classes internationally.
http://www.blogtalkradio.com/supernaturalgirlz/2019/01/31/crossroads-of-conjuregranny-magic-hoodoo-and-more-with-katrina-rasbold
Wednesday, February 6th, 2019
7:30 – 9:00 PM Eastern; 4:30 -6:00 PM Pacific; 5:30 – 7:00 PM Arizona
Dreaming Wide Awake: Lucid Dreaming, Shamanic Healing, & Psychedelics with David Jay Brown
Would you like more control over your life? Then get control of your dreams! Psychobiologist David Jay Brown shares recent research and the powerful techniques of lucid dreaming that you can use every night.
David is a former neuroscience researcher, University of Southern California. He has written for Wired, Discover & Scientific American.
Follow us for More!
Facebook: www.facebook.com/supernaturalgirlz
Twitter: @SupernaturalGlz
Blogtalkradio.com/SupernaturalGirlz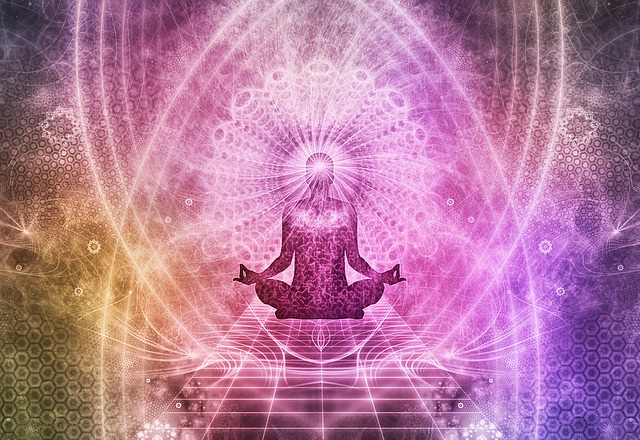 Each soul is a unique expression of the Divine
Are you missing the connection that allows this expression?
Are you facing issues that do not resolve?
Are you reaching for goals that don't come to pass?
Soul Realignment, the powerful, transformational work of Andrrea Hess, provides a solution.
I am a certified Soul Realignment Practitioner
Please message me on Facebook, email or call for an appointment
www.facebook.com/divinealigns
413-358-3185
*Coming Soon*
Divine Align Products
Be sure to FOLLOW on Facebook for updates