September 2018 is a 2 Universal Month
Universal 2 month – This month we are going through a review of this year so take the opportunity to make adjustments that you now know are needed to make this as perfect a month as possible. 
 Success comes from working with partnerships and your association with others opens new opportunities for you. How we start the month is important as it review what the year has had to offer us and it is not just personal but business as well.  The opportunities are great and we are given assistance with either direction we may go.  You will find that your dealings with women, either social or business will be successful.
 The most important part for many is the fact that it is a great month for relationships.  Some to be made others to but also others may be broken or put into a positive direction for the future.  You will find that being sensitive, and possibly overly so, is how we feel and see things at this time, but don't allow the self to become a drama king or queen.   
 Don't be surprised at who comes knocking at your door for some TLC.  We tend to be in need of that extra hug ourselves as well as those we care about, so have the Kleenex handy.
 For your over all health and to help delete that tired feeling it is important that you drink plenty of water this month, you're over all health and well-being will require it. Know that "water" is the best way to go, not the coffee, tea or soda route.
On Line Dating; Let's do the Math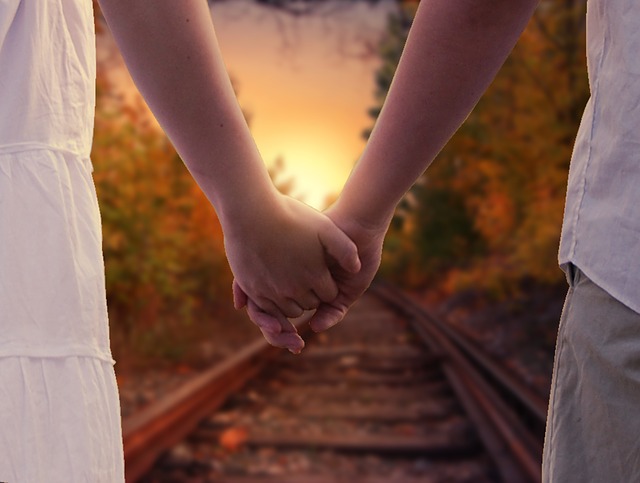 If your tired of trying to find Mr/Ms perfect the conventional way, thru friends, family members friends, people you meet out, then to find your disappointed with who they really are or how much they didn't tell you until it was to late and your emotions are over ruling your head.  Disappointments are hard to take in this area of our lives. 
 Changes need to be made, lets look at an easy way to see who our potential relation may really be.  Are they who they profess to be, are they really as advertised, well lets take a look at the numbers. 
This is really a great and easy way to check out that new person before you make any type of commitment.  This could be emotional, financial or just for a fling.  Know who your entertaining for the long haul.
Is this a good time to be in a relationship for you, what are you looking for this year, fun, company or a permanent relationship?  Your personal year will let you know these things.  Maybe it isn't the perfect year for what you want, but each year tells us something about what we are doing or where we are going.  We can always use practice.
Let's look into who they are by what is their personal year and how do our personal years match up or work together.  You will see what their personal year is and how it is effected by yours, the good or the great, or the oops.
Our personal year is found by adding our month and day of birth together and reduce to a single digit.  Add to that the 2 for the universal year (2018). 
We will look at each personal year and it will give you a good idea of what and who could work together or if this is a great relationship for the short term.  Many times we aren't looking for more then that ourselves.
One – New Beginnings, may be more interested in career or self at this time. (may have just ended a negative situation last year.
Two- This is about partnerships, companionship, new friends, relationships, wanting to be with someone special.  Last year tended to be all about business or career.
Three – Social, wanting to have fun.  Looking for that creative side to come to the front of the line.  Can tend to be scattered or talk too much.  They could tend to gossip at this time, you won't want to hear about past loves.
Four – Workaholic, much is about money or lack of.  Detailed, won't miss much so keep your word and watch  what you say so it doesn't come across as harsh or negative.  Really very grounded, but stubborn.
Five – Love freedom, are risk takers, love the sensual side, looks for rapid changes and things are going at high speed.  Never bored with them this year.  Last year you wouldn't have taken the time to know them.
Six – Perfectionist, important to them that one's word is kept.  Wants a comfortable home and to spend time at home or with family and friends.  Flexible and an be a mediator.  (Wants that relationship to be a keeper).
Seven – Much to do about teaching, learning, the spiritual side.  Low key, keeps much to self so you may find yourself having to pull out information about who or what they want and like.  Craves silence so keep it low key with them, no boogie nights for them.
Eight – Likes to be in control, to come across that they can handle and take care of anything.  They may spend more money then usual to show that they have value.  They want to be seen as successful and prestige is important to them.
Nine – They have a lot of empathy for others, quietly is of assistance to others.  Doesn't make a big splash about it.  Can be very sensitive and rather dramatic this year, after all it is the year of the actor or actress.  This is a year of endings, so enjoy their positive side and know it isn't for the long haul.
---
Join Us For Compelling Interviews with 
Supernatural Guests From This World…..and Others
 Supernatural Girls Wednesday's Evenings
7:30-9:30 PM EDT
Check your local time.
Join us in the Chat room:  www.irnchat.com
---
Trusting your Intuition:
When you hear that little voice inside telling you what or what not to do, that is your intuition speaking to you. It can be a quick thought or something that makes you feel that strong pull. Many times we ignore it and in doing so miss the good stuff. Our intuitive side is very important and does show us a direction. We many times are wise enough to trust our feelings. Learn to develop your intuitive side, practice working with it. We are all born with ideas or tips if you will of what and how to do things, we just lack the guts at times to follow them.
Lets take a look at how to take advantage of that gut feeling, that intuitive side. I tell my clients keep a list of when you get these feelings and if you did or did not follow that "feeling".   List the thoughts you get and follow the feelings you have over your emotions. Sometimes you get that overwhelming answer or negative or positive, other times you get that fear feeling of making a mistake. Remember with a mistake at least you took a chance on what you were feeling. You will learn how to relate to those feelings and see what does and does not work.
You need to use your imagination. Let the goals you have tap into your intuitive side and what your plans are or what your future plans are to be. Look at how you do use your imaginative side, do you like using your intuitive tools.   You can make some very good steps for your future by also using that imagination to create the life you want to have and what you would like to add to it. Minor things can lead to great expectations and help your dreams come true. If you think it, you can make it happen.