February is a Universal Six Month
February is a Universal 6 month – all about family, relationship and wanting all things to be perfect. You might find yourself needing to support or take care of a family member. Allow them to be their best, not what you consider the best. Remember this is a time when relationships can be made, but also broken. This is the month to heal any wounds concerning the ones you love. Open your heart to be honest, or rekindle your love or let go and walk away. Be aware it requires the need to be tactful when dealing with other's, you may be surprised that perfect isn't the same for all of us. If circumstances life feel limiting at this time; they're teaching you how to balance responsibilities in relationships. Enjoy and share love and joy with those you care about. Smile at those you meet, it may be that the extra smile can enhance another's life. . If a family member is trying to make decisions and comes to you for advice you can assist, but, only if asked. Finances are good. Work can brings additional responsibilities. There will be adjustments to be made in family matters or work that will be demanding your time and attention this month
VALENTINES DAY
Valentines Day is soon upon us and we have to look at the hard cold facts, we all want someone to love and to be love by. Hard as it seems at times we have that perfect someone out there, around us, or close at hand. We just don't pay attention to many of the clues given us about that special someone.
You can have a great start between two people get even better. It is a successful start when you look at the combination of attitude and the timing. Hard to build a new relationship when we have just ended one, but……..great to take the lessons learned so that we don't make the same mistakes again. Recognize when its time to let the old go and be ready to prepare and start out the new.
You personal year is a great indicator, a two year or a six year is perfect for the start of that new relationship. (Remember to find your own personal year, add your month and day of birth to the number 1 of the universal year. Reduce the number to a single digit, example; February 12 = 14/5 + universal 1 = 15/6) A perfect time for that new relationship.
You will be looking to settle down with that six personal year around you. If you find you self involved with someone who is to you that perfect someone, look at what it will bring into the life, by the personal year they are in or look at their Destiny number. That Destiny number will give you a hint as to what kind of a partner they will be. What a great place to start.
A one is usually in a hurry and will need some coaching from their partner to keep things going.
A two will be sensitive and very romantic wanting to keep and make the partner happy.
A three will be very imaginative and add a lot of excitement to the relationship.
A four will be more practical and will want to make sure that their partner knows they are there for the long haul, not overly romantic, but very much there.
A five is very sensual, loves to caress, cares a lot about the smell, the mood, that extra romantic feeling.
A six wants the relationship perfect and in fact puts a lot of demands on their selves to make it perfect.
A seven needs to be prepared to be in a relationship, thinks too much about things and if they are good enough and how to keep the partner happy.
An eight likes to take control, they can make you feel they can control any and all situations and makes you feel very taken care of.
A nine is passionate, about all things and can be very dramatic in how they relate to a relationship and how you feel is extremely important to them.
The bottom line is, a good bottle of wine, some great music, a tender word and the end result is "Love is in the Air"
When it comes to romance and compatibility, did you pick the right one?
Every Valentines Day we either celebrate the romantic choices we made, or we look back and wonder what went wrong.
Relationships are hard. Even when you think you know what you're getting, people can surprise you.
Please remember, the most important person in your relationship is you. It doesn't matter if you are looking to start something new, end something old, or hang on to what you've got, if you are not meeting your own needs, fulfilling your own destiny, all the roses, cards and chocolates in the world won't diminish disappointment.
Valentines Day
There are many opinions as to how Valentine's Day first started. St. Valentine, a Roman who was martyred for refusing to give up Christianity. He died on February 14, 269 A.D., legend also says that St. Valentine left a farewell note for the jailer's daughter, who had become his friend, and signed it "From Your Valentine". Other aspects of the story say that Saint Valentine served as a priest at the temple during the reign of Emperor Claudius, he had Valentine jailed for defying him. In 496 A.D. Pope Gelasius set aside February 14 to honour St. Valentine.
Gradually, February 14 became the date for exchanging love messages and St. Valentine became the patron saint of lovers. The date was marked by sending poems and simple gifts such as flowers. There was often a social gathering or a ball. The first commercial valentine cards were introduced in the 1800's.
What a great time we have coming to us, February is a universal five month all about change. The important thing about changes in a five month is that it is about feeling free, wanting to be free and looking for personal freedom. This is really true if your in a five personal month as well. What a way to go.
This is the month that on the 14th we think of love, being loved, being in love and the flip side of feeling unloved, wanting love and running from love. After all we all can't love the one who loves us, but there is the line in a song that says "if you can't be with the one you love, love the one your with".
This month our sensual side will certainly have a light beaming on us, that look if you will is like bring the moth to the flame. Yep, every where you look it will be about the emotions, playing, testing the sexual what ever. Do remember this is also a time we want to party, take risks, speed, and reach for the wind.
Valentines Day is all about love and romance but it is also a day when as kids we showed how we felt about others by sending a valentine form a secret admirer.
Every February, candy, flowers, and gifts are exchanged between loved ones, all in the name of St. Valentine.
---
Supernatural Girlz Radio
Call in number is 563-999-3539
Follow us for More!
Facebook: www.facebook.com/supernaturalgirlz
Twitter: @SupernaturalGlz
Blogtalkradio.com/SupernaturalGirlz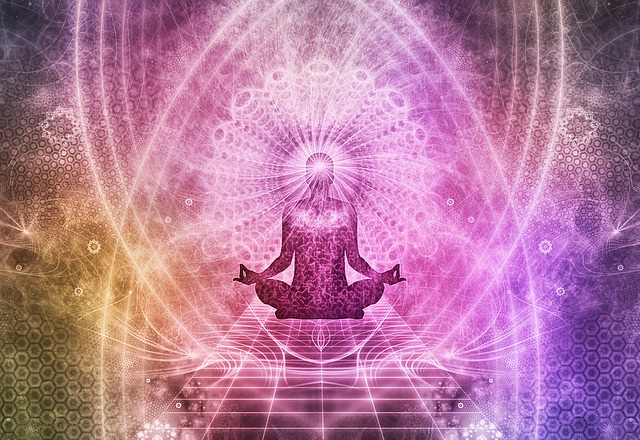 Each soul is a unique expression of the Divine
Are you missing the connection that allows this expression?
Are you facing issues that do not resolve?
Are you reaching for goals that don't come to pass?
Soul Realignment, the powerful, transformational work of Andrrea Hess, provides a solution.
I am a certified Soul Realignment Practitioner
Please message me on Facebook, email or call for an appointment
www.facebook.com/divinealigns
413-358-3185
*Coming Soon*
Divine Align Products
Be sure to FOLLOW on Facebook for updates