October is a Universal 3 Month
This is an excellent month to work on something creative. It could be a creative project at work or something as simple as redecorating a room, journaling, writing or painting. Whatever it might be, feel free to express yourself because there will be good results.
You may feel like taking a vacation or spending more time with your friends so accept those social invitations. This is a good month to relax and unwind. Avoid stressful situations. You will feel much more light-hearted this month. You can be downright inspirational this month. Speak from your heart.
You also may catch a "lucky break" so, although I am not suggesting spending tons of money on the lottery, it wouldn't hurt to buy a ticket or two. Be careful going overboard with expenditures as you do not have a great deal of discipline this month and you don't want to regret overindulging with your budget.
Spend some time visualizing your future, if only lost in a daydream, the law of manifestation is in your favor this month. Your dreams may be vivid and your intuitive abilities very strong.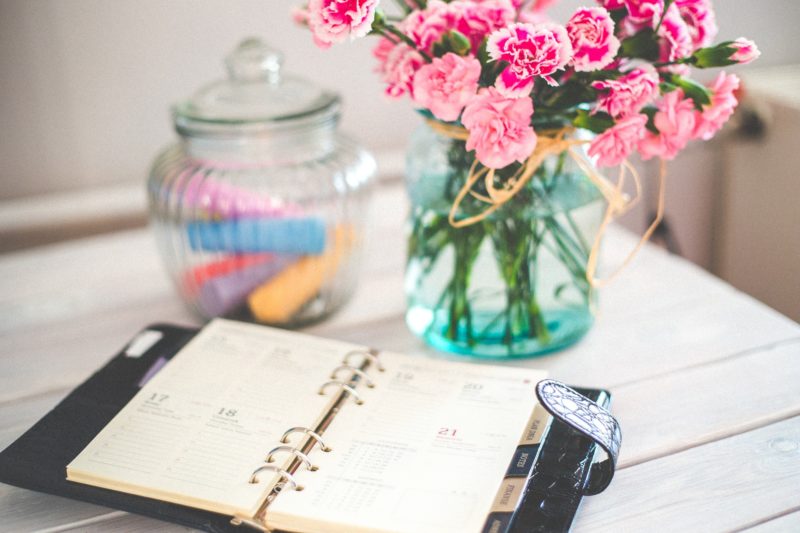 How To Find Your Personal Year
Start with the month – day – year of your birthday.
However, depending on your own personal and unique numbers, those changes may present themselves in different ways.
For example, June 2nd 6 + 2 = 8
If your month and day of birth total a 8 in 2018 you will be in a
1 personal year, New beginnings, opportunity to be a leader, fresh starts.
If your month and day reduce to a 9 you will be in a 2 personal year. Co operation, females, partnerships as well as the making or breaking of, being a peacemaker.
If your month and day reduce to a 1 you will be in a 3 personal year. Self expression, new ideas, being Optimistic and creative.
If your month and day reduce to a 2 you will be in a 4 personal year. Hard work, practical and patient, build a strong foundation
If your month and day reduce to a 3 you will be in a 5 personal year. Major change, brings personal freedom, travel.
If your month and day reduce to a 4 you will be in a 6 personal year. Responsibility, obligations, promises, love, marriage, divorce.
your month and day reduce to a 5 you will be in a 7 personal year. Spirituality, patience, wisdom, educational, legal.
If your month and day reduce to a 6 you will be in a 8 personal year. Authority figures, work, inheritance, material aspects.
If your month and day reduce to a 7 you will be in a 9 personal year. Finish, completion, helping humanity.
If your month and day reduce to a 8 you will be in a 1 personal year. New Beginnings, males, business dealings, take charge/leadership
Over the next few weeks I will discuss several different aspects of the changes to come, but to understand how they will affect you, we will need to start with the basics.

Your Worry Box
This box is for your worries
The aches within your heart
A place to tuck away your fears,
where love and hope can start,
So keep this box beside you,
And know how much they care,
For when you need peace and joy.
The angels will be there.
Unknown
---
Join Us For Compelling Interviews with 
Supernatural Guests From This World…..and Others
 Supernatural Girls Wednesday's Evenings
7:30-9:30 PM EDT
Check your local time.
Join us in the Chat room:  www.irnchat.com
---
Trusting your Intuition:
When you hear that little voice inside telling you what or what not to do, that is your intuition speaking to you. It can be a quick thought or something that makes you feel that strong pull. Many times we ignore it and in doing so miss the good stuff. Our intuitive side is very important and does show us a direction. We many times are wise enough to trust our feelings. Learn to develop your intuitive side, practice working with it. We are all born with ideas or tips if you will of what and how to do things, we just lack the guts at times to follow them.
Lets take a look at how to take advantage of that gut feeling, that intuitive side. I tell my clients keep a list of when you get these feelings and if you did or did not follow that "feeling".   List the thoughts you get and follow the feelings you have over your emotions. Sometimes you get that overwhelming answer or negative or positive, other times you get that fear feeling of making a mistake. Remember with a mistake at least you took a chance on what you were feeling. You will learn how to relate to those feelings and see what does and does not work.
You need to use your imagination. Let the goals you have tap into your intuitive side and what your plans are or what your future plans are to be. Look at how you do use your imaginative side, do you like using your intuitive tools.   You can make some very good steps for your future by also using that imagination to create the life you want to have and what you would like to add to it. Minor things can lead to great expectations and help your dreams come true. If you think it, you can make it happen.