MAY a Five Universal Month
Oh finally change is on the agenda. This month should turn out to be much more interesting personal freedom is added to the mix. This month offers you an opportunity to make some changes in your life. If you were considering moving, this month may allow it.  You could also make a move with your career such as expanding it or possibly receive a promotion or at the very least an "ata boy.
This month also puts travel on your agenda, perhaps a work related trip and it looks like if you do travel for work, it will turn out to be a positive experience.
If you have any involvement with the media such as TV, Radio or print, this could be a very exciting month.
You should take full advantage of any way possible to promote your ideas. This is also a very positive month for sales, marketing and networking. Update your website or send out a newsletter to your clients.
You will have to be a bit cautious about overindulging. This month could bring a little backsliding in areas where you lack discipline. You also might be a bit extravagant with money and more impulsive.
You also may find that even the best laid plans could go array this month so expect the unexpected and have a plan B in mind. You also may find yourself juggling more than one project at a time so keep on your toes. Most importantly, be prepared to "go with the flow".

DO YOU TRUST YOUR  INTUITION?
How is your intuition today? Have you ever had a hunch that you avoid, or that voice that keeps you on edge telling your what your going to or need to do? It may stay for a while or be a quick thought, but it's still there. That my friend is your intuition working on you, it's pretty savey as it knows you better then you do. The key to this trick is to listen to that voice or hunch. Believe it or not it is giving you directions to make good decisions even though we aren't always ready to listen to or interpret what these vibrations are all about.
Are you listening to it, it is wise to listen and see if you can harness those thoughts to give you better insight to what is taking place. We are born with the opportunity to use this gift but usually we have to take a few hits before we actually can be believer that it really is a gift given to us. How often do we hear the term "if you don't use it, you will loose it".
When your faced with decisions to be made take the time to list the best and the worst of the opportunities offered to you. Don't take those hunches for granted, instead look at how your thoughts gravitate to the positive and negative of what is taking place. Look at the area that gives you the most opportunity to follow your hunches or thoughts. It may be assist you in making your final choices.
Intuition is a part of us all, just as we need air to breath and food to eat, it feeds us and we need to learn to check into your intuition and letting what is taking place grow into the area your trying to achieve answers and add to your personal success.
The subconscious mind grows and allows us to work on or with our intuition it is great to work with as to let it grow dormant is to give away a precious gift. Try working with it and you will be surprised at the great results that can be yours. When you use it the rest will be a gift to you.
NUMEROLOGY CLASSES
Are you interested in knowing – WHO ARE YOU? Who are you supposed to be?
Discover your life's purpose by Learning Numerology.
Whether you realize it or not, your life has revolved around numbers since the day you were born.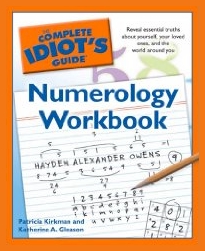 Virtually every aspect of who you are, and what you do, can be represented by a number – weight, age, address, bank account, license plate and social security number.
What does your name say about you?
Your numerology chart is unique to you and you alone. The numbers in your name, combined with the numbers of your birth date, describe the talents, abilities, and basic characteristics that define who you are.
Why is this important? Numerology can prove invaluable when making important life-altering decisions. Think of your numerological chart as a road map that helps you stay on track and avoid
the unexpected pitfalls and potholes along the way.
If your interested in "Learning Numerology"; Send me your name and phone number and I will let you know when the next classes will be starting. 

Beginners Class –  will be the basic introduction to the intuitive science of Numerology.
You will learn how to calculate the number value of your name and discover what it says about your basic nature.
You will also learn how to use your birthdate to discover the triumphs and challenges you face based on your personal year.